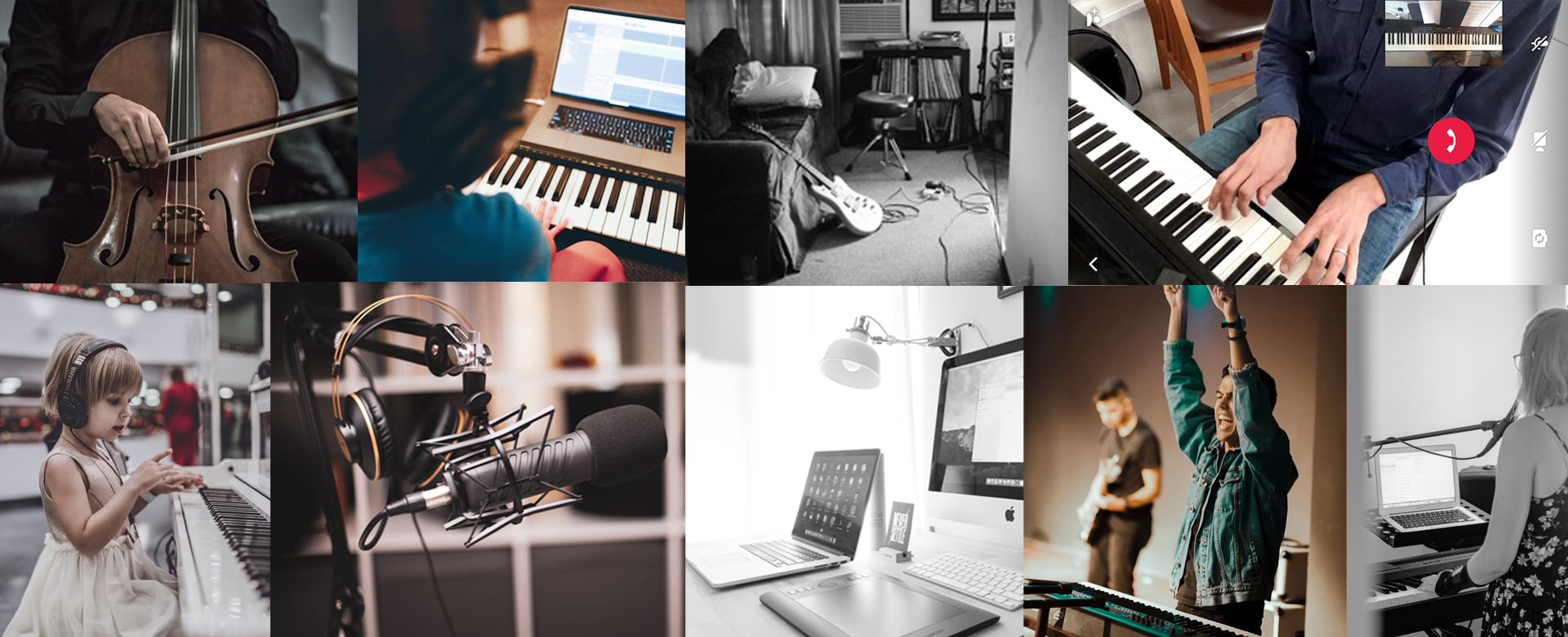 Your own instrument – whatever instrument you want to be learning. If you want to learn piano, your own instrument would need to be either tuned or digital. 
Good Internet Connection – our entire work depends on it! The minimum speed of your Internet connection needs to be 1.5 or 2Mbps download or upload. For best quality use Ethernet cable connection if you are using a computer. Check your Internet speed here.
Mobile device with microphone and camera: large screen smartphone, tablet, laptop or smart TV. You would need to position yourself (with the instrument) well in front of the camera so that you and the teacher could see each other. We recommend you to use an external microphone if possible for better sound quality. 
(Optional) External microphone – for better sound quality.
installed on your device – Download
Desire to study – this is the most important thing! You really need to show passion and pleasure of studying music! Remember that the star-pianist Lang Lang was seriously encouraged at the age of 9 to quit piano and at the age of 31 he sold out his concert at the Royal Albert Hall! So never give up!